The story of how Ralph accidentally bought a Corvette that needs restoration isn't very interesting, but the story of how he brings it back to life is.
Hopefully.
The Chevrolet Corvette C4 was the poor relation in the Corvette family, but its classy '80s lines are now very popular, and quite right too!
This particular example has been right around the world, and now it will be recommissioned and sold to help fund the new training initiative here at RHEL.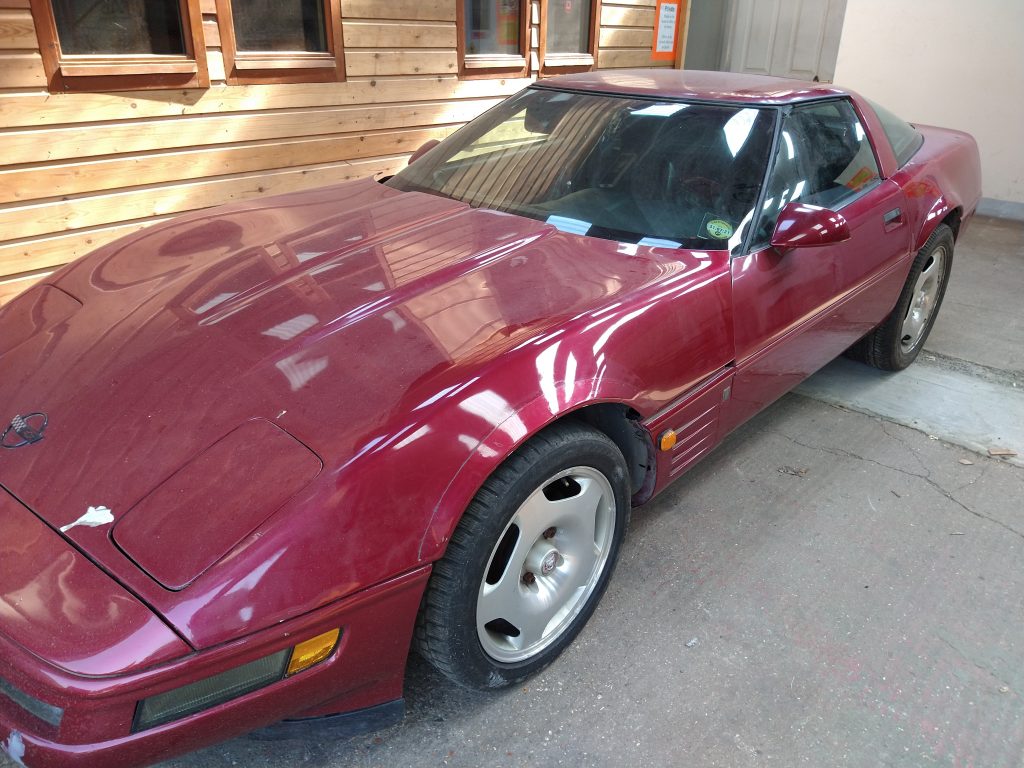 The car started life rolling out of the Bowling Green, KY, factory before heading to Japan. While over in the east, various 'upgrades' were made to meet Japanese regulations, including a new immobiliser system and, for some reason, wheel arch extensions.
Eventually, the Corvette found itself on a boat heading towards the UK, where some American car enthusiasts picked it up and kept it for some years. Motoring's Phil Huff then took stewardship, using the impractical and uneconomical car as his daily driver for a number of years.
Sadly, the impractical nature of the car eventually proved too much and, with more sensible options on the driveway, the car sat, rarely used. Phil sent it to RH Engineering for a bit of work, and then, somehow, Ralph suddenly owned the car.
How that happened is anyone's guess, and the truth may never be fully known, but it's left Ralph with 1.4 tonnes of Corvette plastic and metal for restoration, so it's not all bad.
Well, perhaps it is. Watch the video above and find out just what he's let himself in for…