This is your chance to learn in the workshops of RH Engineering, where amazing vehicles are created.
We firmly believe in the importance of sharing skills. We are stronger when we have the ability to do things for ourselves. and, with some skills, there is a crucial need to keep the knowledge alive as an investment for the future.
Our courses are all designed in house, built around real-world needs, and are a reaction to the requests for help and advice we often receive. The expanding range of courses are flexible, designed to meet your requirements, which means we can also provide bespoke courses for individuals, groups, clubs and companies.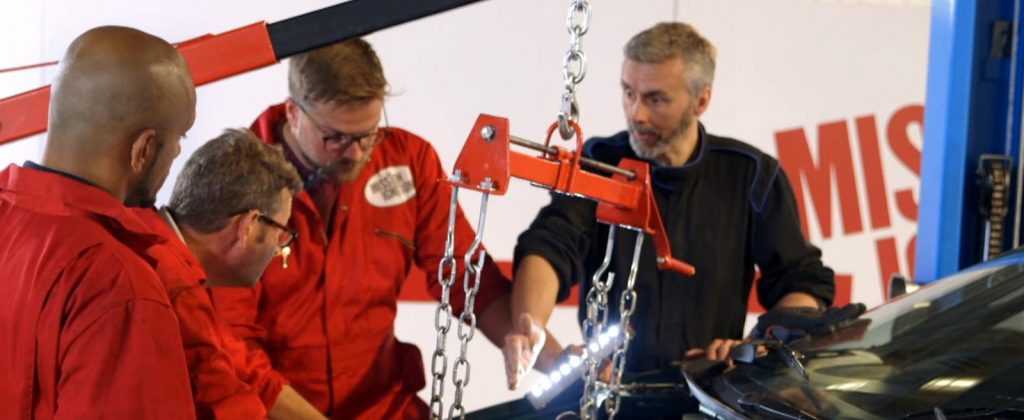 Courses are offered for people with all skill levels, from beginner to expert.
Courses are available as either non-assessed or assessed. The difference is important, with the non-assessed courses aimed at enthusiasts who would like to improve and learn new skills. Students receive a Certificate of Attendance at the end of the course, recognised by the Association of Heritage Engineers.
The assessed courses are aimed at those wishing to have industry recognition. These feature a practical and written assessment following the course, with students receiving a Certificate of Achievement with their test scores.
One Day Courses for Beginners Wanting an Introduction to the Subject

Basic car electrics (Classic cars)
Basic car electrics (Modern cars including OBD diagnostics)
Basic car maintenance (introduction for beginners)
Basic car maintenance (foundation for more experienced enthusiasts)
Understanding modern car diagnostics and CAN bus systems
Electric vehicle safety and recovery in motorsport
Understanding emissions technology
Understanding suspension geometry and handling

One day non-assessed introductory courses are priced at just £495+VAT, which includes a certificate from RHEL. An Association of Heritage Engineers (AoHE) recognised assessed course is priced at £555+VAT.
Two Day Courses to Learn Basic Level Skills

Basic welding and car body repair
Introduction to car painting and preparation
Track day car build and setup
Engine management systems and ECU tuning

Two-day non-assessed introductory courses are priced at £850+VAT, which includes a certificate from RHEL. An Association of Heritage Engineers (AoHE) is priced at £950+VAT.
All courses include a buffet lunch and refreshments, while local accommodation is available at extra cost for those travelling long distances. Both weekday and weekend courses are available.
All courses are delivered personally by Ralph Hosier, a chartered engineer with over 30 years experience in vehicle engineering and building specialist vehicles, assisted by experts in specific subject fields.