The Workshop Film Set:
RHEL has a workshop designed for filming car related TV shows, there is a large space around two 2-post car lifts, plus production office space, kitchen facilities etc. The space can be set dressed to suit and lighting controlled, the sound is good due to the secluded location. The facility can be hired with or without RHEL staff and tools, we can build vehicles up on screen, modify them in any way and reassemble as directed.
The facility is also used for magazine shoots and other still photography requiring a workshop background.
Ralph Hosier:
Ralph Hosier has been in print and on telly for over 15 years.
He has regularly written for magazines and web sites as well as writing several technical books. He writes corporate articles for automotive companies ranging from tyre sales to track days.
He has also worked on TV shows for the BBC, Channel 4, Dave TV, Men & Motors and the National Geographic Channel.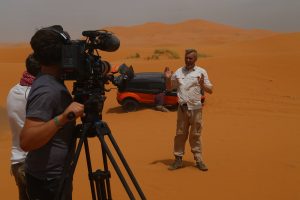 He specialises in getting technical ideas across to non technical audiences and has a real passion for the engineering that underpins modern life.
Books:
Amazon links to some of my books
Articles:
Front Seat Driver – test drive of the Bowler Nemisis
TV:
Supercar Megabuild on National Geographic Channel
Ralph Hosier's Showreel on YouTube