Imagination and Engineering – Turning concept into reality.
RHEL has a long history of building remarkable vehicles, from the first custom build that Ralph Hosier built in the '80s imagination and and engineering have gone hand in hand. We have created a vast range of vehicles since RHEL was founded in 1997 including race cars, classic cars, motorbikes, custom cars, expedition vehicles, agricultural machinery, trucks, military vehicles and a world land speed record beating lawn mower.
We have large premises in a secure location that are substantial enough to take large vehicles including buses and lorries and also offer full bodywork restoration and paint spraying facilities so we can now offer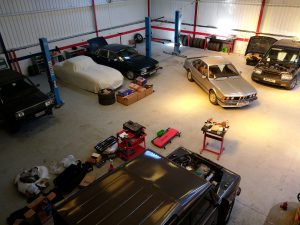 a complete service, including engine build and tune, suspension set up, chassis alignment and electronic systems.
If you are making a TV show or web documentary about the build we are just what you need. Having worked in the TV industry on car shows since 2000 we are very sympathetic to the timing, space and narrative requirements. We can set dress and light the project area and also provide office space and other specific backdrops to use in the show. We will make the project work visually and meet the show objective without getting hung up on areas that do not contribute to show.
We can work with existing suppliers or source everything for you, previously we have either built vehicles in our own facilities, built them at customer facilities or in some cases commissioned new facilities specifically for the job. Past projects have included: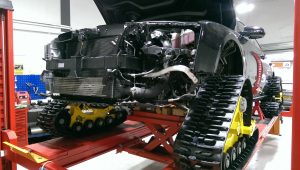 Show car build, ground up specials and car conversions for TV. We understand the unique requirements of show vehicles, timescales and the visual imperative. We find pragmatic solutions to deliver the vision that the show's story needs.
Experimental and prototype vehicles, from experimental test of single functional units to full production validation including instrumentation.
Race car creation including strip, roll cage, suspension, brakes, engine and electrical systems. Chassis set up and engine management mapping.
Modifications to road, agricultural and expedition vehicles for specific tasks.